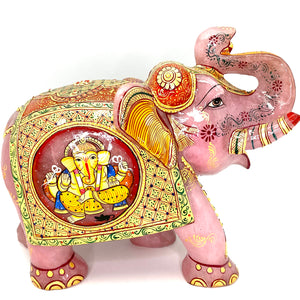 This stunning master quality rose quartz elephant is MAGICAL!
Beautiful, hand done, paint work on the body, head and feet.  Crafted by two Great Masters. One did the carving and the other one painted using real gold!  10 1/2" wide by 9" tall by 5" wide. 
Comes with Custom Felt Box.